Robin Strasser is currently represented by Mavrick Artists ... Her agent is Bobby Moses.... On Twitter, Strasser tells fans she has moved from NYC to Bell Canyon, CA but will remain bi-coastal....Prospect Park Lawsuit Dismissed... ABC Regains Rights to Canceled OLTL and AMC... A We LOVE Soaps special series: READ the story of AW's Steve, Rachel and Alice... The DIVA Board Salutes ROBIN STRASSER for her 50 YEARS in Daytime.... Strasser on 1.19.15: If being truthful means loss of friends or opp to spin I'll keep telling it straight-NO net-this is how birds fly:)... DIVA board GUESTS are invited to sign in: "GUESTBOOK"... Read latest "FAN TALK interview"... Also, READ fan fictions "Make It Real" (Dorian/Ray), "The World They Never Saw" (Dorian, Addie and Melinda fan fiction) and "Unsavory Alliances" (Herb, Dorian, Mel).
Welcome to Diva. We hope you enjoy your visit.


You're currently viewing our forum as a guest. This means you are limited to certain areas of the board and there are some features you can't use. If you join our community, you'll be able to access member-only sections, and use many member-only features such as customizing your profile, sending personal messages, and voting in polls. Registration is simple, fast, and completely free. After you register sign the board's guestbook.


Join our community!


If you're already a member please log in to your account to access all of our features:


Charities
Strasser helping with Hurricane Katrina rebuild in 2006. Pictured above in Slidell, LA.
_______________________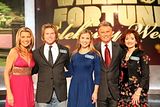 Getty Images. L-R are Vanna White, Jacob Young, Gina Tognoni, Pat Sajak, Robin Strasser. In 2007, Robin raised money for
Speaks.
_______________________


Strasser donates coats, warm clothing to the American Legion, Far Rockaway to help those in need following Hurricane Sandy.
_______________________

Getty Images. L-R are Kim Cattrall, Robin Strasser, and Helen Gurley Brown.
Parkinson's Unity Walk, 2003.
_______________________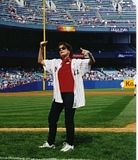 Robin at the 1998 "SOS (Soap Opera Stars) for ALS Awareness Day" Charity Softball Game.
_______________________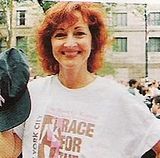 Robin in 2003 at Komen Race for a Cure in NYC to benefit the Susan G. Komen Breast Cancer Foundation.
_______________________
Related Sites


__________

POPULAR LINKS


robinstrasser
__________



Sample Tracks
ARTIST Direct
Barnes & Noble
__________

Questions or Comments?
(from guests)
Leave a message in the Guestbook



__________

Robin Strasser representation is MAVRICK ARTISTS AGENCY
Agent is Bobby Moses
__________

Support Strasser
__________
Board Statistics
Total Forum Posts:
21,014
Total Members:
45
(The newest member is
oqopi
)
Jan 4 2017, 11:01 AM
, a record
1,636
users were online.